SportMix formula retrieval system was engineered with helmet reconditioning in mind. Giving you competitive edge to take your business to the next level. Year after year color trends come and go making it difficult to manage a color library. We simplified this process by storing all of the colors we have created over the past 20 years in one single database. In addition to current colors, SportMix will also allow you to produce and store new custom colors in just a few steps. Used in conjunction with a mixing machine and our line of toners, you will have instant access to over 1,800 industry colors.
The SportMix process is very user friendly and takes a lot of the guess work out of mixing paint. After searching and selecting the desired color, it will send the information to the scale that will walk you through pouring individual toners. This also will reduce your paint waste and allow you to keep track of material usage to properly stock inventory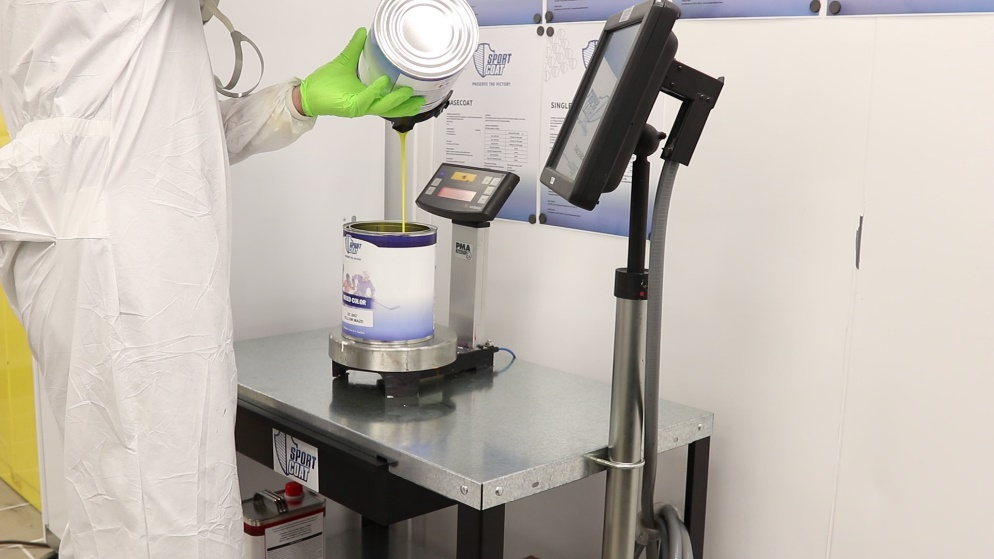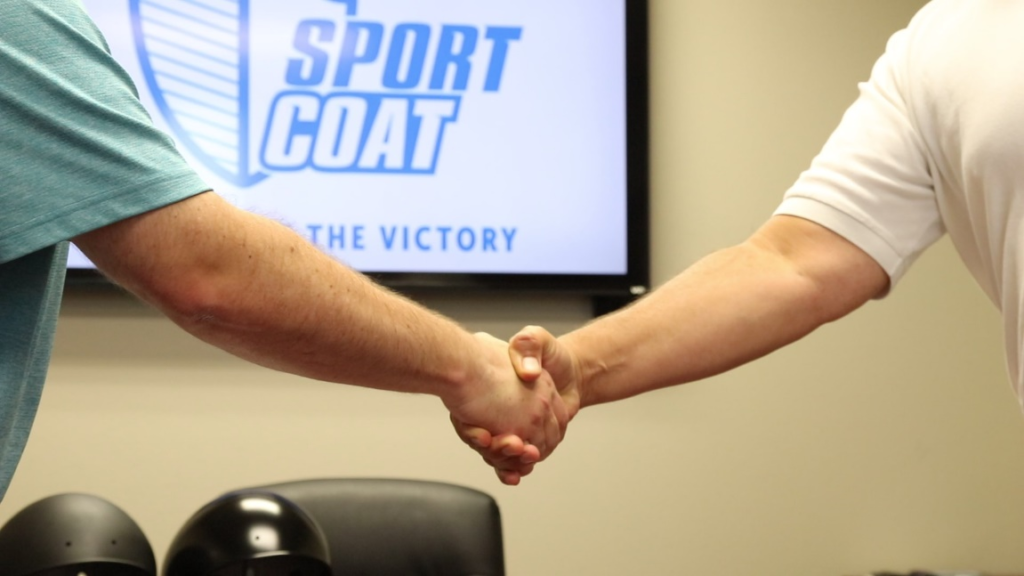 Using this system will improve both internal and external operations. In addition to in-house mixing, sales staff can use SportMix as a resource to renew and secure future contracts.
Compare colors in seconds
delta E results are immediate and easy to read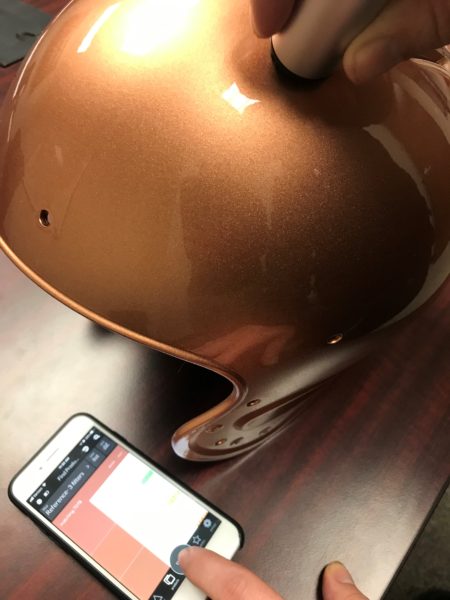 Scan the surface and the app displays the best product match
Accurate and easy to use
Inventory Management at your fingertips.
SportVend is an Inventory Management Solution for all of your paint room needs. The user friendly interface allows both the customer and vendor to monitor usage, check in/out products, and order accordingly.
The live up-to-date inventory lets you track frequency of toners and other paint system components as they are being opened for use.
To check out a product, an employee would type in the item code, select it, and complete the checkout. The item will be instantly subtracted from inventory.
By putting in quantity minimums, the program will alert you when items are close to or immediately need ordering.
When it does come time to order, SportVend will provide you with a list of suggested items in addition to allowing you the option to add in any other material or supplies you are in need of.